Collection Linen Stories Chapter 2, designed to combine autumn and winter with spring and summer through pieces that can be worn all year round, regardless of the season…
This chapter we open with the Adonis dress, the first flower of this spring – a Zero Waste Fashion design project. Adonis is a manifesto of new less waste fashion with new cutting techniques.
Follow the subtly crafted classics that sparkle with joyful creativity:
BLISS shirts that match with everything, a NIGHT&DAY jumpsuit that is self-sufficient, AKEMI and MARY'LIN dresses with delicate femininity.
In organic colors from navy blue to green, though brick red tones to dusty pink and beige.
All in certified linen that hugs the silhouette without ever constraining it.
Our Linen Stories collection is stylish and feminine, while showing true respect for nature. Items in this collection are made of 100% linen, one of the most environmentally friendly fibres. It is dyed and softened according to Oeko-Tex norms and processes.
We do not use plastic and only use recyclable packaging. At Wild'n'Slow, trends are not the priority. We choose to create and promote conscious, timeless and slow fashion, sustainable at all fronts.
ETHICALLY AND WITH QUALITY
We sew in the Ostróda sewing house in Poland. We pay attention to details and make sure that our clothes are made to last.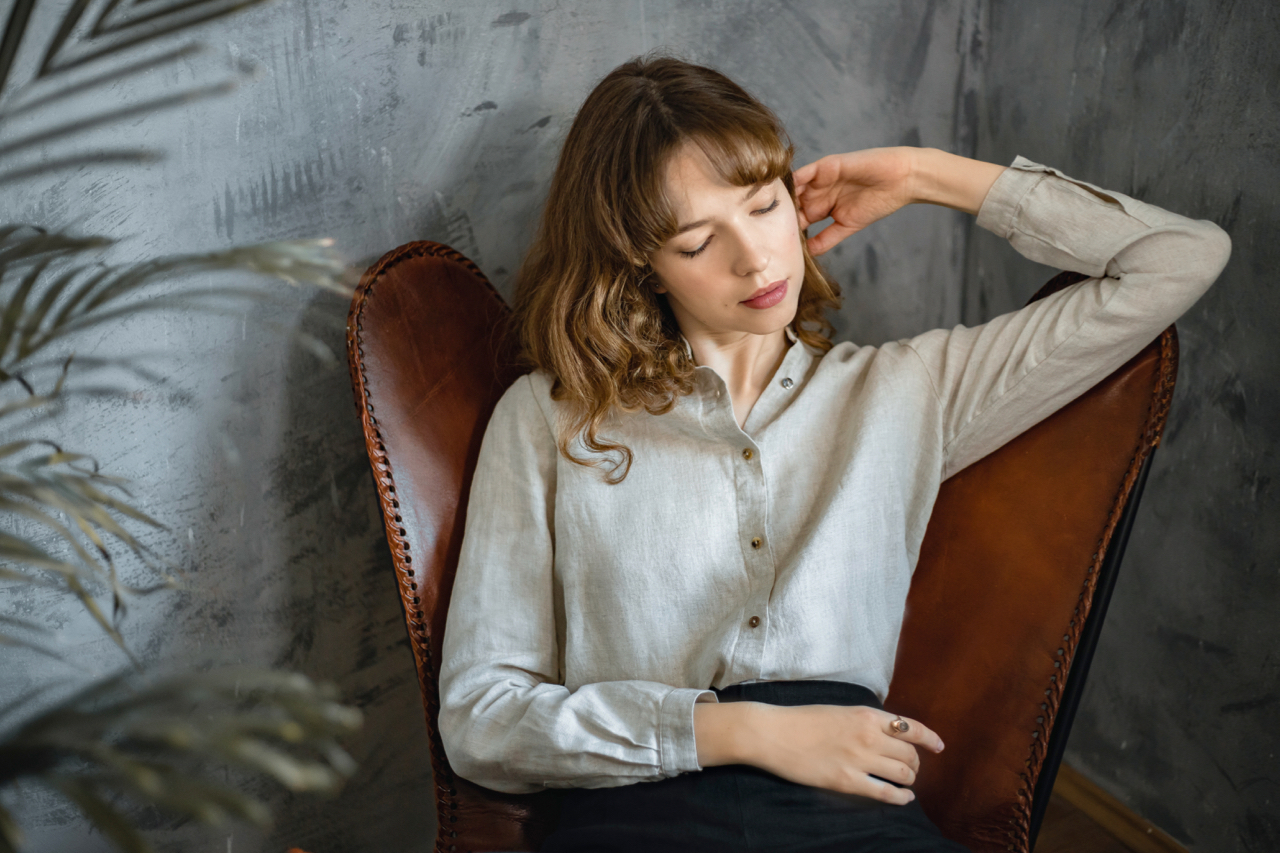 Linen is made in Europe: in the Netherlands, France, Belgium, and Poland, where the laws on the use of pesticides are quite strict.
Linen has an open structure, which means it is a breathable fabric that is perfect for hot days and dries very quickly. This fabric is also appreciated for anti-bacterial and anti-allergenic nature, and it has very durable fibres.
By buying a linen top, you're saving over 13 half-litre bottles of water.